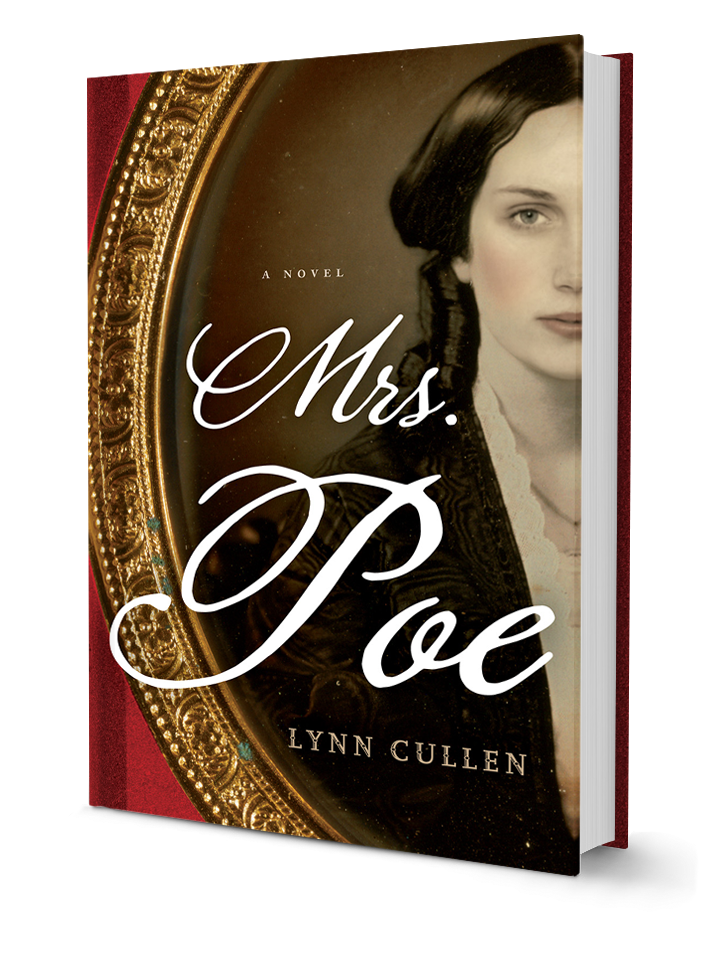 Mrs. Poe
by Lynn Cullen (Gallery Books; October 1, 2013; Hardcover)
From acclaimed author Lynn Cullen –whose The Creation of Eve was hailed as "intoxicating" by the Washington Post and "a swoon-worthy blend of mystery, romance, and history" by Atlanta magazine-comes the captivating confession of Edgar Allen Poe's mistress…and the obsession of Poe's wife.
New York, 1845. Mr. Poe's "The Raven" is all the literary rage-the success of which a struggling poet like Frances Osgood can only dream. As a mother trying to support two children after her husband's betrayal, Frances jumps at the opportunity to meet the mysterious Poe, if only to help her career. Although not a fan of his writing, Frances is overwhelmed by his magnetic presence-and the surprising revelation that he admires her work. What follows is a flirtation, then a seduction, then an illicit love affair. But when Edgar's frail wife Virginia-a cousin half his age-insists on befriending Frances as well, the relationship becomes as dark and deceiving, as full of twists and turns, as one of Poe's tales…and maybe, as Frances fears, every bit as deadly.
Closely based on Poe's life and writings, and rich with authentic historical detail, MRS. POE is a novel of romantic obsession as passionate and enduring as its brilliant subject.
Lynn Cullen is the author of The Creation of Eve and Reign of Madness, as well as several award-winning young adult novels including I Am Rembrandt's Daughter. A traveler and historian, she lives in Atlanta, Georgia.
Where to Buy