Edgar Allen Poe
A writer and his demons.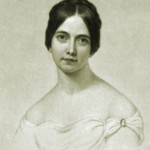 Frances Osgood
A woman and her desires.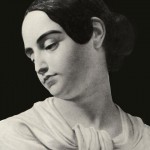 Virginia Poe
A wife and her revenge.
Cast of Supporting Characters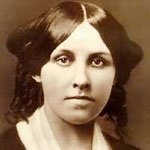 Alcott, Louisa
(1832–1888): novelist
Documented to have attended the literary salon established by Anne Charlotte Lynch, (as were the other guests at the conversaziones mentioned in MRS. POE,) Alcott's most famous book, LITTLE WOMEN, was published in 1868.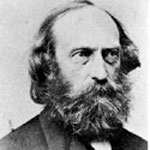 Andrews, Stephen Pearl
(1812–1886): reformer
Andrews championed abolition, phonology, universal language, Fourierism, individualist anarchism, phrenology, spiritualism, women's rights, free love, hydrotherapy, communism, and temperance, and, to make it a baker's dozen of causes, Swedenborgianism.

Astor, John Jacob
(1763–1848): first multimillionaire in the United States
The son of a poor butcher from Walldorf, Germany, Astor parlayed the fortune he made from fur-trading and opium smuggling into vast real estate holdings in New York City; his grave can be found in the Trinity Church cemetery.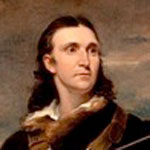 Audubon, John James
(1785–1851): ornithologist, naturalist, and painter
Audobon, whose book, The Birds of America (1827–1839), one of the finest ornithological works ever completed, retired in 1839 to an estate on the Hudson River, the present-day site of Audubon Park Historic District in Manhattan.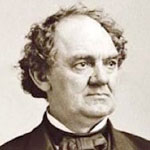 Barnum, Phineas T.
(1810–1891): showman, businessman, and entertainer
Known for his museum which showcased human curiosities and hoaxes as well as for the circus bearing his name, his philosophical comments to Frances in MRS. POE were pulled directly from a personal letter to a friend.


Bartlett, Eliza Allen ne Rhodes
(1811-1853): mother, wife of John "Russell" Bartlett
After Bartlett sheltered Frances Osgood in their Greenwich Village home on Amity Place (at the corner of what is now LaGuardia Place and West Third Street,) her husband reported, "When she was with my family, Poe called every day and generally spent the evening remaining invariably until midnight." Tellingly, Eliza Bartlett named her seventh child, born in 1850, Fanny Osgood Bartlett.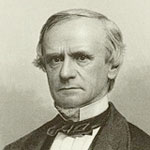 Bartlett, John Russell
(1805-1886): historian, linguist
Among other achievements, Bartlett ran a bookstore and press in New York City, cofounded the American Ethnological Society in 1842, and was later Secretary of State of Rhode Island, but he is best known for his Dictionary of Americanisms (1848), which is still referenced frequently by the Oxford English Dictionary, where it is given the abbreviation "BARTLETT Dict. Amer."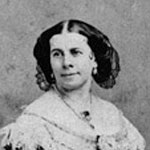 Anna Bishop
(1810-1884): operatic soprano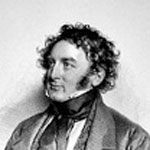 Bochsa, Nicolas-Charles
(1779-1856): musician, composer
The pair fled England in 1839 to avoid persecution after Bishop left her husband, composer Henry Bishop, for Bochsa; Bochsa was already wanted in France for forgery and fraud.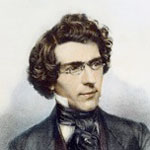 Brady, Mathew
(1822-1896): photographer
The father of photojournalism, Brady learned the art of making daguerreotypes from Samuel F. B. Morse and maintained studios in New York beginning in 1844; he is best remembered for his graphic images of the Civil War.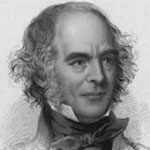 Bryant, Mr. William Cullen
(1794–1878): lawyer, leading nineteenth century American poet
Although New York City's Reservoir Square, at the intersection of 42nd Street and Sixth Avenue, was renamed Bryant Park in his honor in 1884, Bryant was a leading advocate in the 1840's for the creation of Central Park in Manhattan.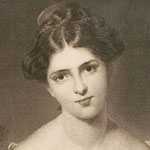 Butler, Fanny Kemble
(1809–1893): actress, author
Born to a notable British theatre family, the winter she spent on her husband's plantations ultimately resulted in her divorce and in her anti-slavery book, JOURNAL OF A RESIDENCE ON A GEORGIA PLANTATION IN 1838-1839; she would not see her two daughters, legally retained by her husband as punishment, until each came of age at 21.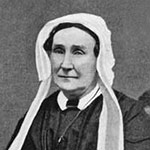 Maria "Muddy" Poe Clemm
(1790 – 1871): Poe's aunt and mother-in-law.
Although considered to be a great supporter of her nephew/son-in-law, even going so far as to seek employment for him at the New York Evening Mirror, she appointed Poe's archenemy Rufus Griswold as Poe's literary executor upon Poe's death. She died in the Church Home in Baltimore, an institution that twenty years earlier had been the hospital where Poe had mysteriously passed from this life.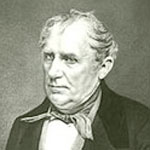 Cooper, James Fenimore
(1789–1851): writer
Known for his historical romances, Cooper wrote THE LEATHERSTOCKING TALES and THE LAST OF THE MOHICANS.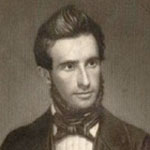 Davis, Andrew Jackson
(1826–1910): spiritualist
Upon hearing Davis, ("the Poughkeepsie Seer,") speak on mesmerism in 1845, Poe was inspired to write "The Facts in the Case of M. Valdemar."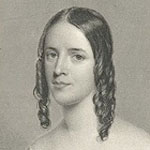 Ellet, Elizabeth
(1818–1877): writer, poet
Although Ellet is infamous for accusing Frances Osgood of sending love letters to Poe, one of Ellet's own letters to Poe, still extant and written in German, suggestively asked him to call at her residence one evening. Poe ignored it.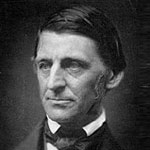 Emerson, Ralph Waldo
(1803–1882): essayist, lecturer, poet
As the formulator of the Transcendentalist philosophy that mankind and nature are inherently good and that people are at their best when truly "self-reliant" and independent, Emerson embodied the intellectual circle centered in Boston that Poe despised.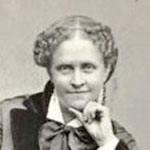 Fiske, Helen Hunt
(1830-1885): writer, reformer
Fiske (called Helen Hunt Jackson after her marriage) became an activist on behalf of improved treatment of Native Americans by the U.S. government, describing the adverse effects of government actions upon them in her history A Century of Dishonor (1881).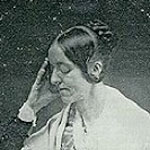 Fuller, Sarah Margaret
(1810 – 1850): journalist, critic, women's rights advocate
Fuller was a woman of many firsts: the first female allowed to use the library at Harvard College; the first editor of the transcendentalist journal The Dial; the first full-time American female book reviewer in journalism (at the New York Tribune); author of the first feminist book published in the United States, WOMAN IN THE NINETEENTH CENTURY; and first female foreign newspaper correspondent, in Italy, where she became involved in a relationship with Giovanni Ossoli and had a child. All three members of the family died in a shipwreck off Fire Island, New York.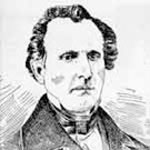 Graham, Sylvester
(1794–1851): dietary reformer
An Episcopalian minister, he invented "graham bread" (or crackers) in 1826 and widely preached that a vegetarian diet was a cure for alcoholism and sexual urges; in 1850 he helped found the American Vegetarian Society.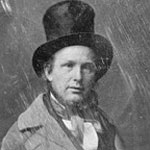 Greeley, Horace
(1811-1872): newspaper editor, reformer, politician, abolitionist
He founded the New York Tribune in 1841, establishing his reputation as the greatest editor of his day and setting new standards in journalism by barring police reports, scandals, and dubious medical advertisements from the pages of his paper and using it to promote a host of reforms ranging from vegetarianism to abolition.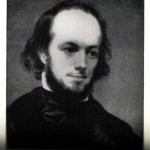 Rufus Griswold
(1815-1857): anthologist,editor, poet, and critic.
Self-appointed arbiter of American poetic tastes, Griswold developed a lifelong hatred of Poe after Poe criticized his writing. Appointed Poe's literary executor by Maria Clemm, after Poe's death, he began a smear campaign against his nemesis that affects our image of Poe to this day. He died friendless and broken. Oddly, the walls of his bedroom were hung with portraits of Poe and Frances Osgood.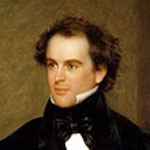 Hawthorne, Nathaniel
(1804-1864): writer
Hawthorne's most famous novel, THE SCARLET LETTER, was published in 1850.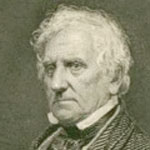 Hone, Philip
(1780-1851: politician, diarist
Mayor of New York from 1826 to 1827, Hone kept a diary thought to be one of the most extensive and detailed accounts of 19th century America; his description of a foundling being delivered to a dinner party at which he was in attendance became a scene in MRS. POE.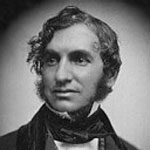 Longfellow, Henry Wadsworth
(1807–1882): poet, educator
Among the most popular poets of his day, Longfellow's works include "Paul Revere's Ride," "The Song of Hiawatha" and "Evangeline."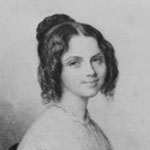 Lynch, Anne Charlotte
(1815–1891): poet, writer, teacher, socialite
Lynch's "conversaziones," first held in 1845 in her home at 116 Waverly Place, were the center of the New York literary world for decades. Edgar Allan Poe said of her: "She is chivalric, self-sacrificing, equal to any fate, capable even of martyrdom, in whatever should seem to her a holy cause."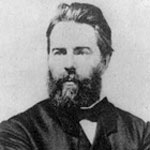 Melville, Herman
(1819-1891): writer
Although Melville's first novel, TYPEE, written in 1845, became a bestseller in the late 1840's, he is best known now for his novel, MOBY DICK (1851).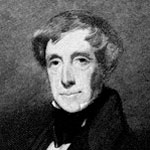 Moore, Clement Clarke
(1779-1863): professor of Oriental and Greek literature, poet
Moore inherited the part of Manhattan which is now known as Chelsea, and he founded and taught at the General Theological Seminary of the Protestant Episcopal Church on the land that he donated in that area, but he is chiefly remembered for his poem which began, "Twas the night before Christmas…."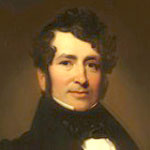 Morris, George Pope
(1802–1864): editor, poet, songwriter
He co-founded the daily New York Evening Mirror in 1831, in which he published the poem of his employee, Edgar Allan Poe, on January 29, 1845—the first instance of "The Raven" appearing under Poe's name.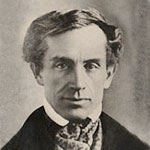 Morse, Samuel F. B.
(1791-1872): painter, inventor
Morse, an accomplished painter, contributed to the invention of telegraph system used in the U.S. and co-invented the Morse Code.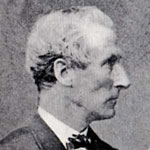 Osgood, Samuel Stillman
(1808–1885): portrait painter
Osgood kept a studio at 607 Broadway in New York from 1846 to 1850 although he left to prospect for gold in California in 1849; he painted his wife, Edgar Allan Poe, Davy Crockett, and John Sutter, among many other well-known persons.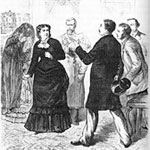 Restell, Madame
(1812–1878): abortionist
Born Ann Trow in Gloustercestshire, England, "Madame Restell" ran her business a few doors down from Poe's rented lodging on Greenwich Street in 1845.

Rice, Dan
(1823–1900): entertainer, clown
Known to have developed the modern concept of circus by mixing animals, acrobats and clowns, his first break came in 1841, when he worked with a trick pig named Sybil.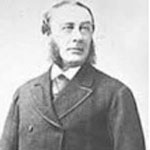 Roosevelt, James, Sr.
(1831–1878): businessman, father of Franklin Delano Roosevelt
Roosevelt makes a cameo appearance in MRS. POE as a seventeen-year-old dandy.

Schermerhorn, Caroline
(1830–1908): socialite
From a prominent old Dutch New York family, her marriage to an heir to the Astor fortune vaulted her into social eminence; her son, John Jacob Astor, was the richest man to perish in the sinking of the RMS Titanic.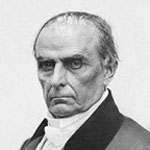 Webster, Daniel
(1782–1852): politician
Webster served in the U.S. Senate, among other political roles; he favored bright, colorful clothing in an era when most upper class men wore black.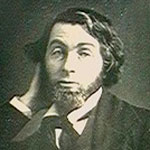 Whitman, Walter
(1819–1892): poet, essayist, journalist, humanist
Called the father of free verse, Whitman's most famous work was LEAVES OF GRASS, originally self-published in 1855.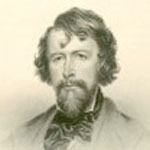 Willis, Nathaniel
(1780–1870): writer, editor
Co-founder of the New York Evening Mirror with George Pope Morris, he is credited with arranging the first meeting of Poe and Frances Osgood by showing her Poe's poem "The Raven" as a means of introduction.